In some interpretations of quantum mechanics, such as the Many-Worlds interpretation or the Pilot Wave Theory, parallel universes may form every time a subatomic particle goes through any interaction.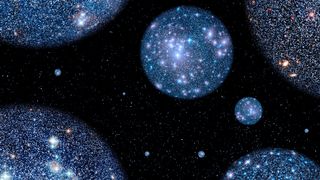 (Image credit: VICTOR DE SCHWANBERG/SCIENCE PHOTO LIBRARY via Getty Images)
It's the stuff of science fiction — parallel worlds that fan out in time and space.
But do such parallel worlds exist?
It turns out that at least some physics theories do allow for the existence of parallel universes — at least on the quantum level.